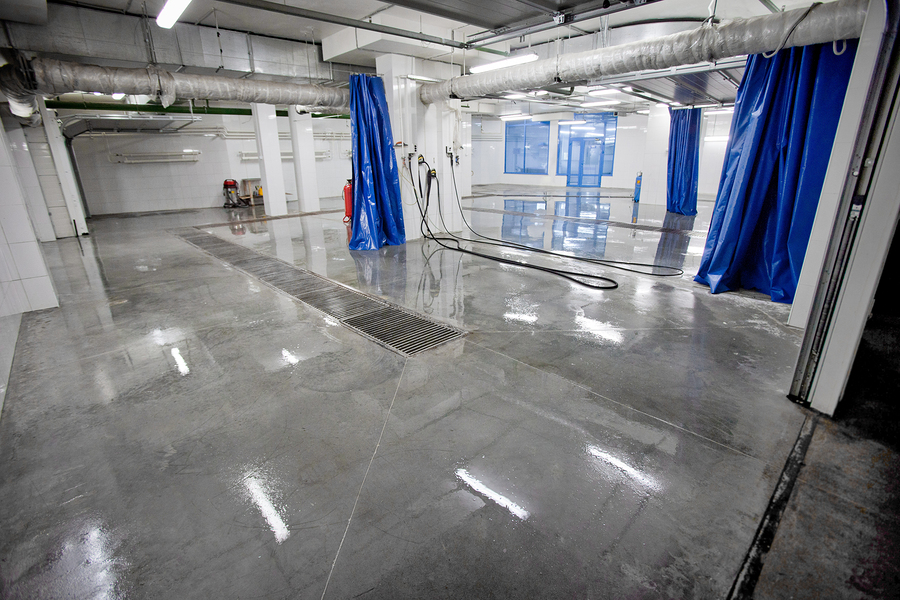 If you're the kind of person that spends any significant time in your garage, you're probably already aware of how quickly a floor can deteriorate when you're carrying out work. It's possible that the floor will need to be able to handle heavy droppages, chemical spillages, and the weight of vehicles and other heavy equipment. Needless to say, those are the types of issue that many flooring materials will have a problem with. Fortunately, that's not the case with one of our epoxy garage floor productions. Through the use of concrete and epoxy coatings, in tandem, we can give you a first class outcome that you're certain to be thrilled with. At Fort Wayne Concrete Contractors Co, we've shown that we have what it takes to produce the very highest standard garage floors, so get in touch with us as soon as possible. If you have any lingering doubts, our customer service team can set your mind at ease.
Concrete Reliability
Before we even get to the advantage of using epoxy for your garage floor, it's worth recalling exactly why concrete is the finest choice for this setting. As mentioned previously, the garage floor typically has to deal with an array of issues that simply aren't present in the other interior parts of your property. As such, you're going to need an extremely hard-wearing and dependable surface for the space. Concrete is tough – the toughest flooring material out there – and it lasts for years and years without any show of deterioration.
Resistive Service
The most obvious reason to invest some of your hard-earned money into an epoxy coating for your garage floor is the extra resilience that the floor will exhibit once we're done with it. Epoxy is excellent at managing a whole array of difficult conditions that might be present in your garage. Extreme heat, chemical spillages, heavy drops, power tools and machinery – these are all forces that you'll need your floor to put up with at one time or another. Luckily, it'll be able to do exactly that once we're finished.
New and Old Floors
Many people have the mistaken belief that an epoxy coating for a garage floor is solely for a new installation, but, actually, that's not true at all. Epoxy coatings can be applied to both old and new floors, giving the added protection that you've come to expect in a substantial way. While this is obviously very useful for newer floors – keeping them in a first class condition – it's even more useful for older floors. It does a wonderful job at restricting further damage or decay from happening, and that means you're getting even more value from your initial investment.
Visual Rejuvenation
The addition of an epoxy coating for your garage floor is going to have a positive impact on the aesthetic of the space. Any existing marks or scuffs will be hidden thanks to the shiny, smart epoxy coating that we implement – and this aesthetic is particularly effective when dovetailed with decorative lighting that is often present in these spaces.