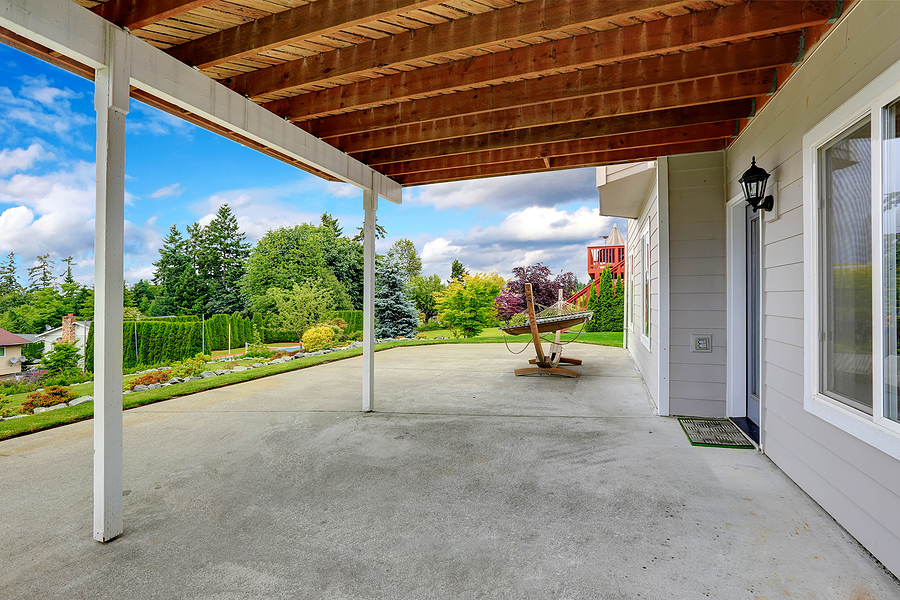 Patios have been a staple of the American backyard for many years now, and it's easy to see why. There's so much to love about patios and the utility that they bring to properties – and there are many other practical and financial reasons that persuade people to implement these features into their properties. As such, it should hardly come as a surprise that more and more people throughout the United States are making the call to design and install patios in their properties. At Fort Wayne Concrete Contractors Co, we're happy that we're able to provide a service that elevates the standard of living in your property, in such a substantial way. You can get some further insights into the advantages of patios, and the reasons why you ought to consider our concrete patios service particularly, by reading on below. For any remaining questions or queries, reach out to our customer service team.
Versatile Use
The principal reason that many people choose to add a patio to their property is that they offer a broad spectrum of utility and functionality that's hard to find elsewhere. Many people use their patios to relax and unwind after a long week of work. Others like to cook and dine out in the sun, and patios also make wonderful entertainment spaces for when you guests visiting your property. Naturally, you can chop and change how you use your patio on the fly, which means that, no matter the time of year (or day) you're going to find real utility in the space.
Resistive Quality
As mentioned previously, there's often a lot happening on a patio. As such, it needs to have the durability and resistive quality to handle anything present. Cooking and beverage spillages are a typical occurrence, and of course, the patio will need to be capable of overcoming forces such as UV exposure and precipitation. Luckily, that's not going to be a concern if you go with a concrete patio. Concrete pavers do wonderfully well when it comes to resisting these forces, providing years of service without decline or deterioration.
Design Options
When it comes to the design of your concrete patio, you have a number of different options to choose from. While plain concrete remains a popular choice with property owners – providing a smart visual style that works well with pretty much any colors or materials – many people are choosing to use decorative concrete as an alternative. Stamped concrete and stained concrete are both fine choices, lending your property an aesthetic that is sure to delight. We can work with any kind of concrete finish that you'd like.
Property Benefits
Many people don't realize it, but adding a concrete patio to your property can actually have a positive impact on the site's valuation and salability. It's a feature that most prospective owners would want, which means that they'll be that much more willing to make a bid for your property. In that sense, you're actually getting a decent return on investment.