Stamped Concrete & Decorative Concrete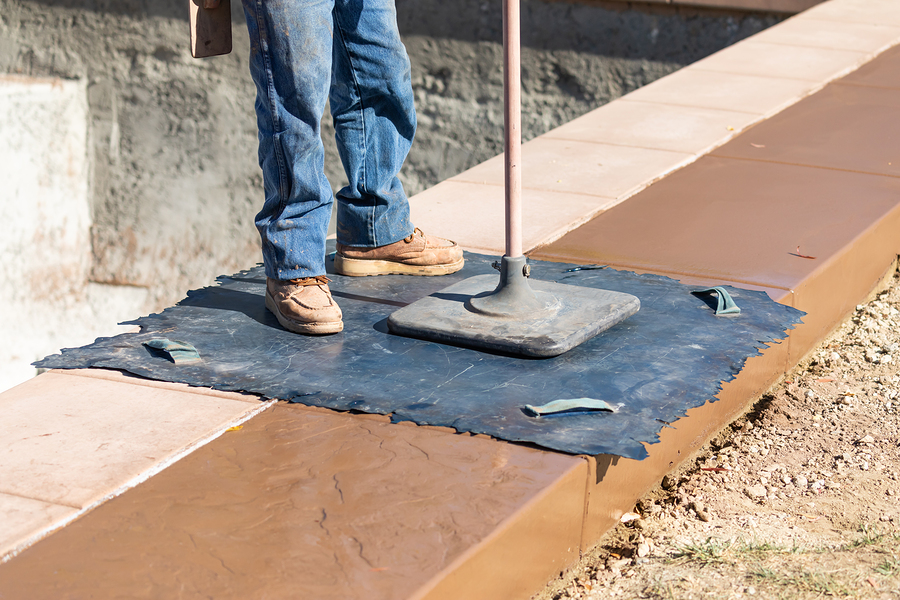 Some people have the false perception that concrete is not an interesting material to use for constructions and installations in public and private properties – that it has a plain aesthetic that is a little dull for most property owners – but of course, this couldn't be further from the truth. Even if you're not someone that enjoys plain, conventional concrete – which provides a wonderful foundation for other materials and patterns to thrive and flourish – then you have the option of using stamped concrete, or many other forms of decorative concrete. At Fort Wayne Concrete Contractors Co, we've got a treasure trove of experience when it comes to the design and implementation of decorative concrete for our customers. Naturally, our concrete contractors are very much used to completing this kind of work, so you can rest assured that you're going to get a first class outcome. Gain some further insights into this service by reading on below.
Understanding Stamped Concrete
If you're not sure exactly what stamped concrete is, you're probably not alone. Even though stamped concrete has been around for more than 70 years at this point, it's still not something that is ubiquitously known about. So, what exactly is it? In simple terms, stamped concrete is where you have a concrete surface that has been patterned, stamped, or embossed to give the surface an entirely new aesthetic. You're pretty much only limited by your imagination here – though many people use the stamping process to mimic other materials that they enjoy the visuals of.
The Stamping Process
For those wondering how the stamping process is carried out, here's a quick rundown of what happens. It starts with us pouring the concrete, which is followed up by us mixing in the primary color (although sometimes this is completed before the concrete is poured). After this, the color release agent is added and the texturizing mats are applied to the surface. As you can probably guess, the mats are needed to give the concrete its pattern. After this has been completed, the waiting begins. Once the concrete is dry, we'll clean off the color release agent and apply a sealant to protect the surface of the concrete. Your new concrete surface will be usable within a few days to a week – depending on whether you're using it for people or for vehicles.
Alternative Decorative Options
If you think you can only use stamped concrete for your property, that's not true – there are many different decorative concrete options that might be an excellent choice for you. Stained concrete is a popular product, and if that doesn't float your boat, how about painted concrete or polished concrete?
Style with Substance
The principal advantage of decorative concrete is that it gives you the visual flexibility that isn't present with conventional concrete – and it manages to do that without sacrificing the physical quality that sets concrete apart from the other material options available on the market. This really is the full package.