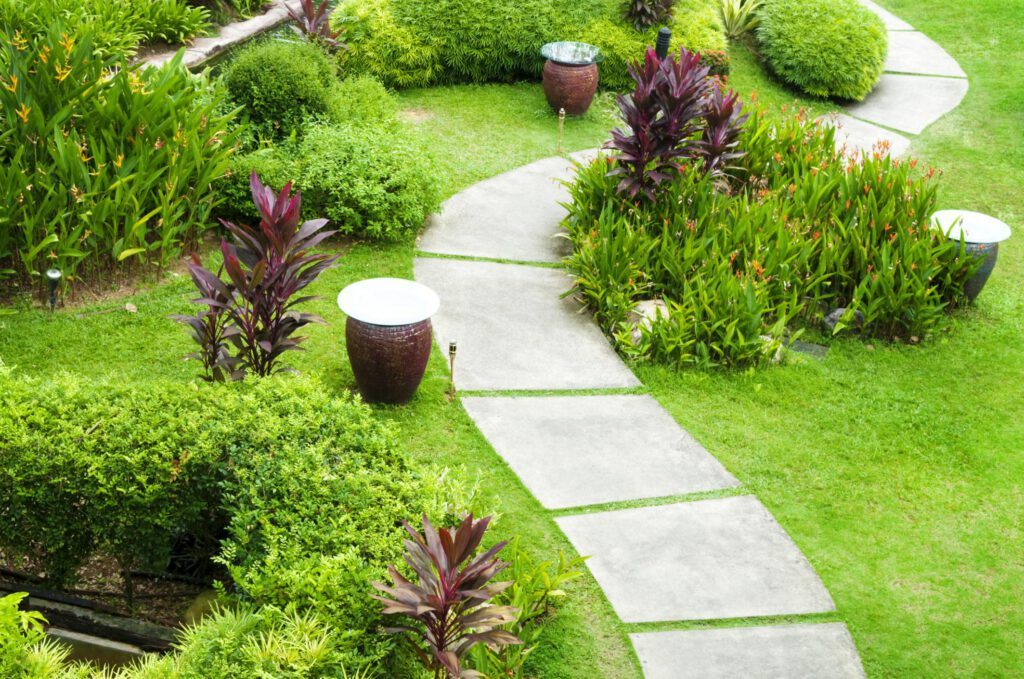 A sidewalk isn't the most glamorous part of a property, but there's no doubt that it plays an important role in the space that it is situated in. Of course, not all sidewalks were built equally – and if you're going to make sure that you have a sidewalk of the highest quality on your property, you need to employ a first class team of concrete contractors. As you might expect, that's where our team comes into the fold. At Fort Wayne Concrete Contractors Co, we've helped with the design and installation of concrete sidewalks hundreds of times in the past. Needless to say, we feel that we're more than prepared to take on this kind of work for our customers in both residential and commercial properties. For some further insights into our concrete sidewalk service, all you need to do is read on below. Any remaining questions or queries can be answered by our dedicated customer service representatives.
Safety First
The primary reason that a concrete sidewalk is a good idea for a property is because it lays out exactly where pedestrians are supposed to be in the space. If people walk about in every which way, there's a chance that they'll leave themselves vulnerable to being struck by a vehicle. Of course, this is absolutely the last thing that you want to happen. By being proactive and installing a concrete sidewalk on your property, you're making sure that nobody is going to come to harm in this way.
Physical Excellence
At Fort Wayne Concrete Contractors Co, we want to make sure that our customers are getting the best for their properties – and that means using the best materials. When it comes to sidewalks, there's really no doubt that concrete comes out head and shoulders above the rest. Concrete easily withstands the difficult elemental conditions – wind, rain, sun, and snow – that so many other substances struggle with. Additionally, concrete is more than a match for extended foot traffic that would certainly wear away at other materials. If you want an installation that is going to last, concrete is the way to go.
Installation Service
If you're looking for a team of concrete contractors to assist you with a concrete sidewalk installation, then we're your best bet – we've completed hundreds of these service requests in the past. Making use of both plain and decorative concrete – like painted concrete, stained concrete, and stamped concrete – we can give you a sidewalk that not only offers practicality, but real visual quality alongside it.
Repair Service
The concrete productions that we deliver to our customers do excellently at supplying long term service for the properties they're situated in, but it's possible that your concrete sidewalk might run into a problem at some point – particularly if the installer failed to complete the initial process properly. In those cases, we're available to help with the repair of concrete sidewalks, as and when needed. Cracks, splits, and anything else that crops up are certainly issues that we can handle on your behalf.