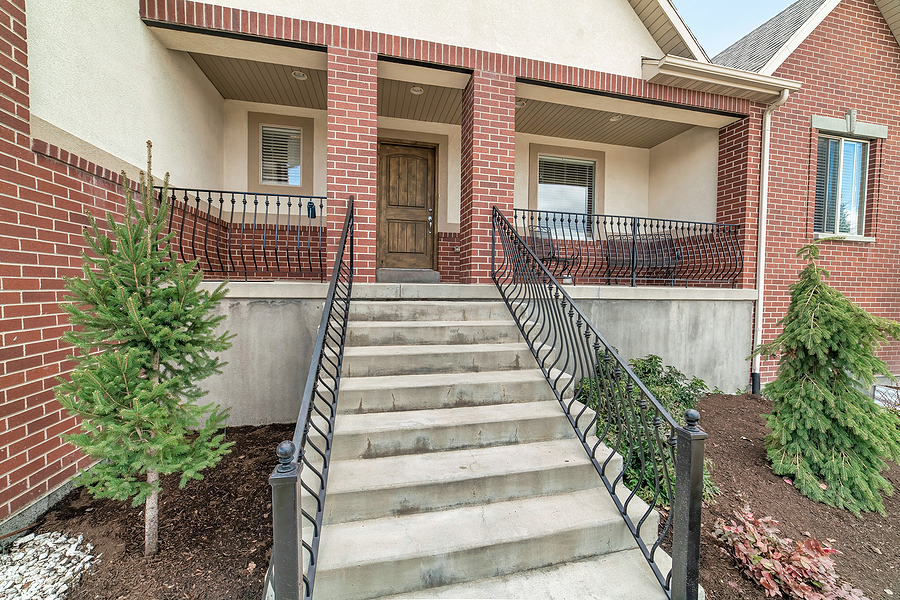 There are many components and facets both inside and outside of properties that we don't spend an awful lot of time thinking about – and yet they are critically important for allowing us to traverse these spaces safely and efficiently. One such feature that's present in pretty much every property is steps. We rely on steps on a routine basis, and yet people rarely give them a second thought. To ensure that you have a first class staircase, you need an excellent design and a top quality material – at Fort Wayne Concrete Contractors Co, we're able to give you both of those. Concrete is a sensible choice for the construction of steps, due to the impressive physical characteristics associated with the material. Below, you can learn some more information about the concrete steps that we produce, as well as the reasons that you ought to place your trust in our team more specifically.
Reliable Toughness
The number one reason that concrete continues to be used for steps in the United States is that it offers endless durability and toughness, even in the face of difficult conditions. Concrete is more than capable of handling ongoing foot traffic and heavy loads, droppages and spillages, and high impacts of every type. If situated outside, concrete can overcome extensive UV exposure, heavy rain and snow, and every other element that is fired its way. That kind of dependable resistance in the face of difficult circumstances is the only really available through the use of concrete.
Installation Excellence
If you're thinking that installing steps in your property might be a difficult proposition, that's understandable – but you're likely to be surprised with the ease with which it's possible when it comes to concrete steps. While the tailored construction of steps is painstaking and tedious with other materials, with concrete, the process is relatively straightforward. Using time tested methodology and first class, professional grade equipment, we can give you concrete steps that fit your space perfectly – whether indoors or outdoors. With this being the case, it's not exactly a shock that so many people go for this material.
Customizable Nature
If you're concerned about the aesthetic of your concrete steps letting the rest of your property down, there's no reason to worry. The fact is that, yes, many concrete stair installations use conventional, plain concrete, but it doesn't have to be that way. Decorative concrete is an extremely popular provision across the United States. Stamped concrete, painted concrete, stained concrete – all of these are options for your property's new stair setup.
Safety Performance
Steps are a part of your property that might be relied on in the case of an emergency, and accordingly, you need to make sure that the material you're using is up to the challenge. As you no doubt expect, concrete is a top class performer in this sense. Concrete is a fire resistant material, meaning that you won't have to worry about it spreading any fire within your property. Additionally, the material is skid and slip proof, limiting the likelihood of nasty accidents in these would-be hazardous spaces.